Trey Turner, Mitch Vaughn & Parker London in Bath House Orgy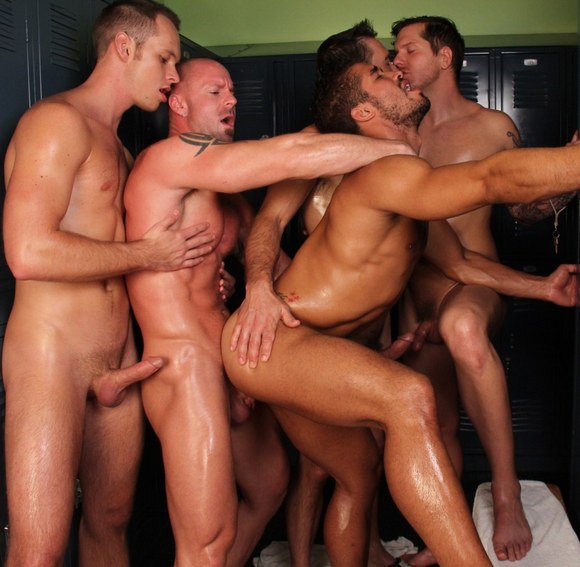 This latest 5-guy orgy scene from Bath House Bait (by GAYROOM.COM) is pretty hot. The center of attention is Jessie Colter's boyfriend Trey Turner. This guy has a nice ripped body and it's obvious that he enjoys every minutes getting fucked by hottie Mitch Vaughn.
So You Think You Can Fuck winner Mitch Vaughn delivers a solid performance as usual. Both of the bottoms Trey Turner and Parker London cum while getting fucked by him.